Gale Free Library on the GO!
---
New Titles at Gale Free Library


---
Get Social
Be sure to like us on Facebook, and follow us on Pinterest.
---
FREEGAL
---
Our Digitial Collection
Check out what Gale Free has available in the digital collection!
---
Establish your Roots
Start your family genealogy search with these
FREE TO USE
databases.
---
Learn a New Language
Have you ever wanted to learn a new language? Why not start with this

FREE

database offered through the Library?
---
Where to Start?
What we mean when we say "e-resource"
This section of the library's web site provides access to electronic resources including subscription
databases and online digital catalogs. The databases include e-journals, e-books, and e-newspapers, interactive imagery, and video media.
All e-resources are available to our patrons
FREE.
Where home access is available, a patrons library card barcode is required to log in.
---
Consumer Reports ONLINE
Now available for our patrons! In addition to the print editions of Consumer Reports that you can find in house here at the Gale Free Library, with your holden barcode you will have access to the full Consumer Reports online database. When using the library computers or connecting via our wireless I.P. you will be directly routed to the website. If logging in from outside the library you will need to enter your library barcode as your PatronID.



Consumer Reports is the world's largest nonprofit product-testing organization and has been helping subscribers find better, safer products for 80+ years. Consumer Reports accepts no outside advertising and no free test samples, and employs shoppers and experts to buy and test the products reviewed.




In addition to product ratings and reviews, users will find in-depth advice, tips and trends written by Consumer Reports experts. Frequently updated articles, blogs and video content allow consumers to peruse the latest consumer news — whether they're looking to learn more about budget-friendly home improvement plans, understanding the benefits and risks of retirement options or searching for the latest recalls of baby products.
For further information or assistance, please contact the
Reference Desk @ 508-210-5569
---
Rbdigital
the world's largest digital library magazine newsstand
Downloadable magazines for free with your Gale Free Library card. Rbdigital

for Libraries, the world's largest library newsstand, brings the very best in magazine publishing to thousands of libraries worldwide.

Create an account using your library card number, and

select both new and back issues of your favorite

magazines. Add them to your personal reading libraries with no holds, no checkout periods, and no limit to the number of magazines checked out and downloaded.
As with our other databases, patrons will need a Holden barcode to access it. If you need assistance with using the service, or with your login, please contact the
Reference Desk @ (508) 210-5569.
This service can be accessed through either a desktop or mobile device. There are apps for the iPhone, iPad, Android, and Kindle Fire/HD/HDX to use Rbdigital. You can download the app for your respective devices through a link on the Rbdigital library magazine collection home page.
For more information on the service or how to use its features check out Rbdigital's FAQ page.
---
FREEGAL
A music service offered FREE to Holden Library patrons
Downloadable music for free with your Gale Free Library card. Just enter your library card number to download up to three songs per week -- 156 songs per year -- that you can keep forever.
Songs are downloaded in an MP3 format (compatible with everything), so they can be saved to any computer, mobile device or MP3 player, including an iPod. There are no digital rights management restrictions, and no special software is required.
Choose from hundreds of thousands of songs in over 100 genres of music from the Sony Music entertainment catalog, through the Freegal music service.
As with our other databases, patrons will need a Holden barcode and OPAC pin to access it. Your OPAC pin is the password you use to access your C/W Mars account online. If you've never used the catalog login, or have forgotten your pin, please contact the Reference Desk @ (508) 210-5569.
This is service can be accessed through a desktop or mobile device using the FREEGAL app.
For more information on the service- check out Freegal's FAQ
---
New Database Alert!
GALE Testing and Education Reference Center and GALE Legal Forms
Testing & Education Reference Center
Testing & Education Reference Center helps our patrons prepare for the future in ways never before possible. From the high school and community college students just embarking on a career path to the business veteran who wants to make a career change, the Testing & Education Reference Center provides users with in-depth information on colleges and universities, graduate and professional programs, distance learning, corporate training, available scholarships and awards, preparatory entrance tests and much more. Available online practice tests include entrance exams, certification and licensing tests.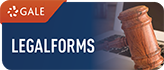 Gale Legal Forms
Gale Legal Forms helps patrons understand common legal procedures through access to authentic, professional legal documents for businesses—and it's the only electronic reference to offer legal forms that are truly state-specific. Useful for filing patents and trademarks, developing leases, creating bills of sale, delegating power of attorney, and more, these forms are ideal for supporting legal tasks that business owners need to manage.
A step-by-step approach helps patrons address legal affairs with confidence. The documents you'll find are different from the often generic ones found in form books – the forms in Gale LegalForms are drafted by attorneys.
---
Available Databases
This database offers thousands of scholarly, full-text articles organized by subject matter. Highlights include access to Academic OneFile, Britannica Online, and the archives for the Boston Globe and New York Times newspapers.
Have you ever wanted to learn a new language? Why not start with this
FREE
database offered through the Library? Rocket Languages allows you to learn a language on your own terms and in your own time. Lessons are formatted to simulate modern, everyday conversations, with fun vocabulary games to improve comprehension and recognition.
Looking for your next book? Not sure what else your favorite author has written? NoveList is the premiere database of reading recommendations, available through libraries around the world. It is a comprehensive source of information about books that includes expert recommendations, reviews, articles, lists and more.
Oxford Art Online offers access to the most authoritative, inclusive, and easily searchable online art resources available today. Through a single, elegant gateway users can access the following reference sources:
•Grove Art Online- the foremost scholarly art encyclopedia, covering both Western and non-Western art.
•The Concise Oxford Dictionary of Art Terms- which provides 1,800 entries on art terms, critical periods, and styles in the visual arts.
•The Encyclopedia of Aesthetics- the most substantial English-language reference work devoted solely to the exploration of this subject
•The Oxford Companion to Western Art- which contains more than 2,600 entries and provides discriminating and reliable coverage of over 1,700 artists and their work.
---